Buy an Overhead Garage Door
How can you tell when it may be time to replace your garage door?
Unusual noises, inability to fully open or close, going off-track, excessive visible wear, and failure to lock properly are all sure signs it's time for a new overhead garage door.

All that said, there are some essential things to remember when selecting a new door. Not all garage doors work with every type of garage, and individual needs can vary. As importantly, your garage door will be a prominent feature of your home. You want it to not only work well but look good while doing so.
Here are six things to look for when choosing the best overhead garage door for you.
1) Materials
Garage doors come in a variety of materials. Among the most common are wood, aluminum, vinyl, fiberglass, and steel. Here is a basic breakdown of each:
Wood: If visual appeal is important, wood may be the choice for you. It's easy to paint in any color you wish, but it's also the type of door that tends to need the most maintenance.
Aluminum: If you live someplace where moisture and humidity are issues, you may want to look at aluminum as it resists corrosion and rust, meaning your door will have a longer use life.
Vinyl: Requires little maintenance, can be long-lasting, and withstand various environmental conditions.
Fiberglass: Durable and light, its only real drawback is an increased likelihood of cracking in freezing climates. In warmer parts of the country, it remains an excellent choice.
Steel: Of all these choices, steel is probably the most popular and least expensive. It's durable and holds up to elements well, although they should be checked for rust now and then.
2) Safety First
Garage doors can be hefty, so the last thing you want is a door coming down on a vehicle or person while in operation. Most doors made these days come with safety sensors that can detect objects or people (and pets!) in the door's path while closing. These sensors can then direct the door to either stop or reverse direction.
3) Horsepower
The horsepower of your garage door motor will vary depending on the type of overhead garage door you select. A heavier door will require higher horsepower to operate properly, but a high-horsepower motor for a lightweight door may be excessive.
4) Security Matters
Some people don't realize it, but your garage door is as much an entryway into your home as is your front or back door. Security is important. The latest trend in remote control door security uses "rolling-code" technology in which the security code changes with each use. This makes it significantly more difficult for your code to be hijacked by tech-savvy thieves.
5) Convenience Factor
With smartphone technology and wireless keypads, you can control your garage door access from practically anywhere, making it a lot more convenient. Depending on how much you use your garage door and how you want to control access, see what modern remote options are available.
6) Appearance
Overhead garage doors come in a wide variety of styles to choose from. You have many choices regarding how well you want your door to blend with your home and the neighborhood's overall look. You can choose to have windows or a solid door panel. You're the customer, and you can take the time to decide what style works for you.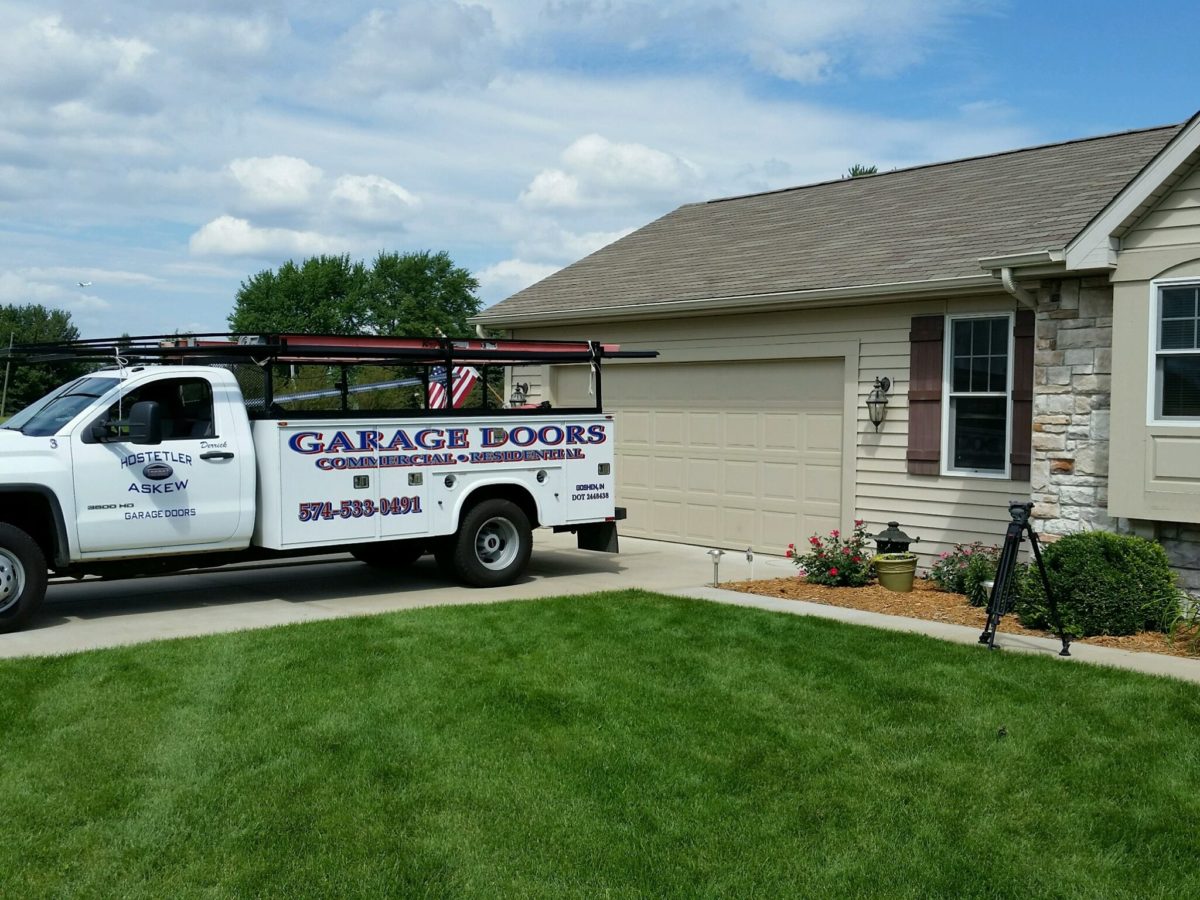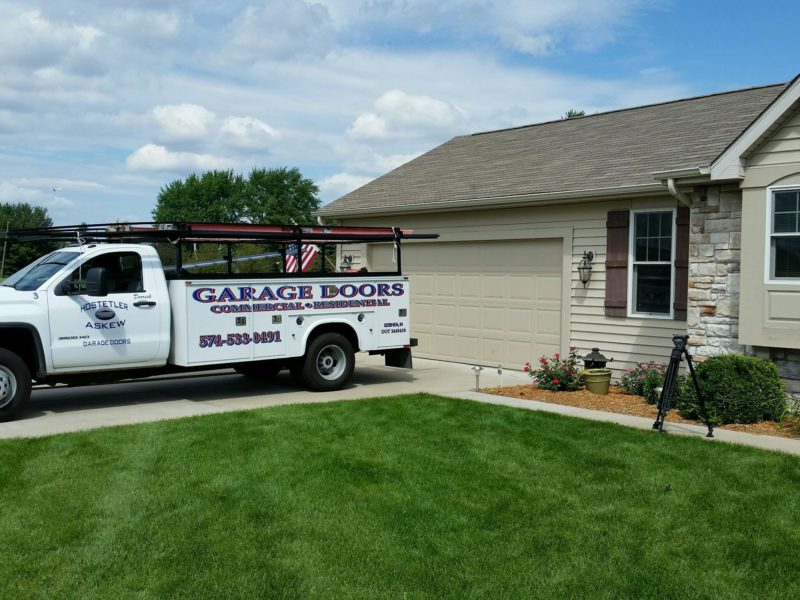 Call Hostetler & Askew Today
Have questions? Need help deciding the best overhead garage door for you?
The professionals at Hostetler & Askew Door are just a phone call away. Call 574.444.9700 or fill out a form with your garage door questions, and let us get you set up with the very best.