Buying A New Garage Door Tips
Has it gotten past time to replace or install your garage door?
If you have to ask, the answer is most likely yes.
There are many ways to increase one's curb appeal for their residential property, not the least of which is upgrading your garage's look. Not only can a new garage door provide easy, secure access to your garage, but it also can refresh your property's overall appearance.
What's more, a new garage door can last a surprisingly long time thanks to new developments in technology and material. Today's garage doors can withstand years of weathering thanks to improvements in steel, wood composites, fiberglass, vinyl, and aluminum door design and construction. Though not as long-lasting as other materials, even wood continues to be a favorite with its classic looks.
Get In Touch With the Experts
When it comes time to replace or install a new garage door, you should get in contact with a business that has served the area for decades and is staffed with teams of garage door professionals with experience and know-how. Contact the folks at Hostetler & Askew Door to determine what type of garage door will best suit your residential property.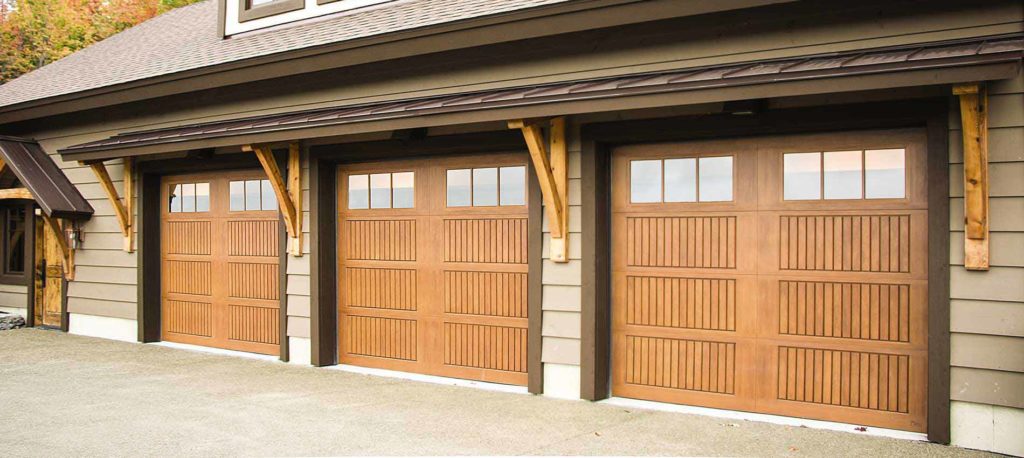 Advances In Garage Door Technology and Construction
Manufacturers create garage door solutions using increasingly durable materials and loaded with high-tech features. Some features you might find as welcome enhancements to your past garage door experiences include high-performance insulation, energy-saving glazing, finished interior surfaces, baked-on exterior finishes, etc. You can even get non-wood doors with realistic wood grain surfaces—so natural that they even accept a stain. It's hard to tell the difference between these and natural wood, except that these new doors will last a lot longer than traditional wood.
How Much is a New Door?
How much does a typical new garage door cost? That depends on several factors.
With varied styles, sizes, and quality, prices have a surprisingly wide range. For example, a new garage door could run anywhere between $400 for a low-end wood composite door that you install yourself to over $9,000 for a fully-loaded top-of-the-line door with installation.
Many people may find themselves looking at average costs in the area of $1,000 to $3,000 for a mid-range, residential garage-sized door with installation. In addition, an automatic door opener can add $200 or $300 if installed simultaneously as the door.
Note that these numbers don't include tax or cost of general contractor oversight if part of a larger construction project. The only way to be sure of fees will be to talk with a qualified garage door sales specialist at Hostetler & Askew Door and arrange for one of their free quotes.
Mind you; a new garage door can increase the value of a home by around $3,000, while continuing to have a garage door that is severely weathered or in a state of disrepair can make your home value plummet more than it deserves.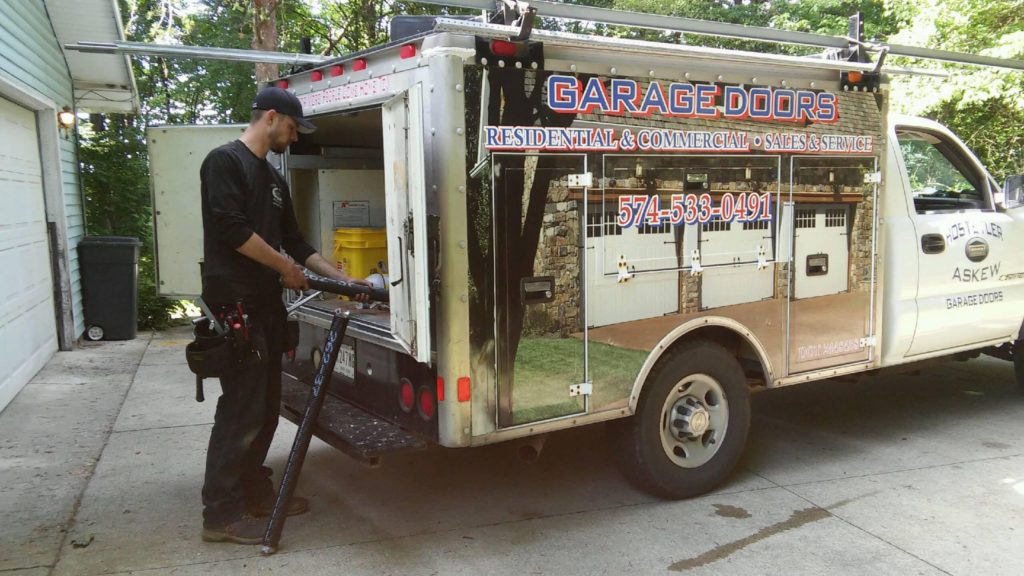 Make the Right Choice
Is it time to change the look and quality of your garage door? Give Hostetler & Askew Door a call at 574.444.9700. We'll be more than happy to care for all your residential garage door installation and repair needs.
Our many years of experience and service to the area means your satisfaction is guaranteed!