Residential Garage Door Maintenance
Garage doors get a lot of use every day of the year and through all sorts of weather. If you want to keep your garage door operating smoothly for many years to come, it's a good idea to take on regular preventive care and maintenance tasks. Here are our recommended eight best maintenance tips for all garage door owners:
1) Make a Visual and Audible Inspection
Watch your garage door in action each you use it. Does it move quickly and smoothly, or does it stop or jerk in places? Is it a quiet operation, or are you getting grinding or scraping sounds? When the door goes up and down, does it seem balanced and symmetrical? All of these are often the first indicators of a problem.
2) Inspect and Tighten Hardware
Over time, the daily use of a garage door can lead to loosened hardware. It's a good idea to regularly inspect and tighten roller brackets and bolts to keep future breakage or misalignment from occurring.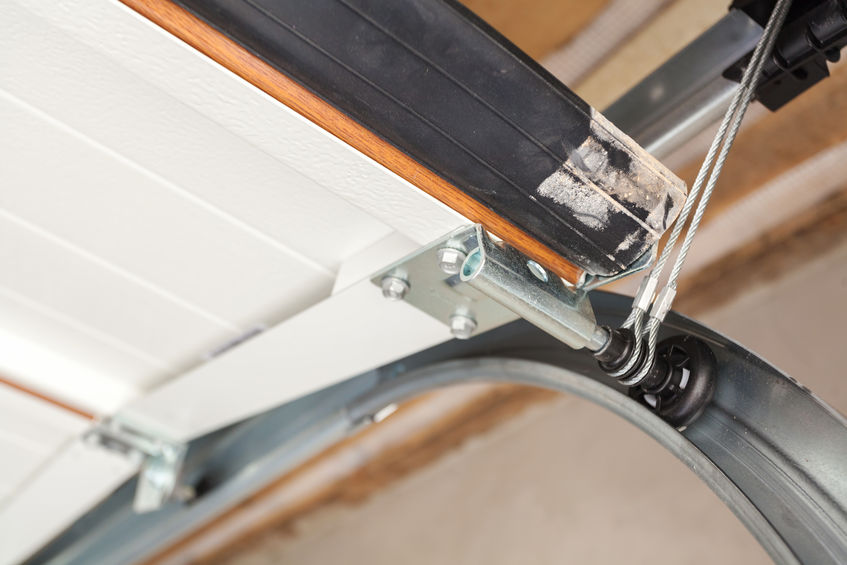 3) Lubricate Crucial Moving Parts
Take about ten minutes a year and keep your garage door operating smoothly by greasing the opener's chain or screw. You can use a simple spray lubricant on the overhead springs.
4) Examine Cables (with a caveat)
Check your high-tension cables for signs of wear or other damage. However, do not attempt to fix these yourself as they can be extremely dangerous. Always call in a professional for actual cable repair or replacement.
5) Check or Replace Rollers
The rollers tend to last about seven years, but it's good to check them every six months or so for wear, chips, or cracks. Should you find damage, replace them as soon as possible.
6) Inspect the Tracks
Over time, debris can collect along the door tracks. They should be checked from time to time and to see if they line up properly. If not, having a professional come in to handle significant adjustments would be a good idea.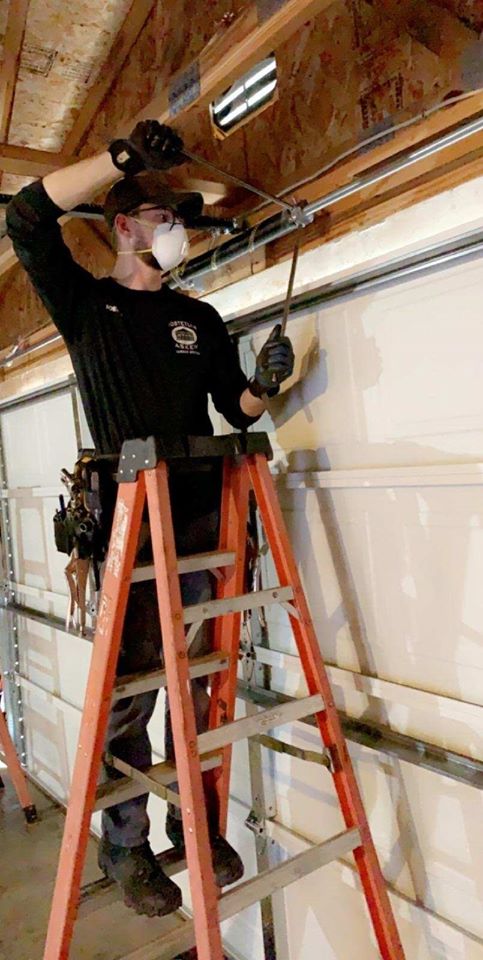 7) Replace the Weatherstripping
Immediately replace the rubber weather seal strip on the bottom of your door if they appear brittle or cracked. Weatherstripping can be purchased at your local hardware store by the foot. Cut the strip to size and insert it into the door's grooves, positioning the flange's wide part inside the door.
8) Check Overall Appearance of Your Garage Door
Check wood doors for water damage, warp, or chipped and peeling paint. Metal doors may have rust spots that need to be smoothed and repainted. Use a mild all-purpose cleaner when washing your door. You might time this cleaning at the same time you wash your car.
Your garage door makes up a significant portion of the outside of your home. It's essential to keep it functioning at its best. If you don't think you have time to do a proper inspection, reach out to us to schedule an inspection or tune-up service call.