Why Hire A Pro?
A good-looking, solid, and reliable garage door can go a long way in enhancing the value of your home. It's among the first things people notice about a home's exterior and is often a significant selling point when on the market.
You might find yourself at a point in time in which you're considering installing or replacing a garage door for your home. The question is, do you do it yourself, or do you hire someone else?
You might be tempted to cut some costs and attempt it yourself, but you may be better served by taking a few moments to consider the advantages of hiring qualified professionals.
Is It Time For a New Garage Door?
If you already have a garage door, when's the right time to have it replaced? Ideally, you want it replaced before any problems occur, but it's not always obvious a replacement is needed until something happens.
Just the same, some signs that signal it's time to get a new garage door include:
Makes grinding or knocking noises
Slow to open
Visibly misaligned track
It does not open or close all the way
Slams shut without warning
Visible weather damage or warping.

What Are the Benefits of Getting a Professional Garage Door Installation?
Should you be experiencing problems with your current garage door, getting it fixed or replaced is essential to not only maintaining your home's value but for reasons of safety and security.
That said, there are several excellent reasons why something like this should be left to professionals.
Experience and Knowledge
The first, most obvious reason for hiring a qualified professional garage door installer is that they have the experience necessary to do the job correctly. Many things can go wrong, and a bad installation can lead to property damage and injury.
A professional makes sure the job is done correctly right at the beginning.
Also, you can draw on the knowledge and experience of a professional to help you choose the best type of garage door for your home.
Proper Tools and Equipment
As good as a workshop or tool bench you might have, you might be missing something essential if you've never installed a garage door before.
Professional garage door installers arrive with all the tools and equipment necessary to get the job done. There's no additional purchasing or renting of tools or equipment on your part.

Optimized Performance and Safety
How much time in the day do you have?
Installing a new garage door can take a lot of time—particularly if this is the first time you've attempted it. How many stops and starts might you go through as you troubleshoot problems along the way?
A professional installer's extensive knowledge and experience mean your garage door is taken care of in a timely, efficient manner. Your home won't be left open and exposed to the elements or visiting wildlife for very long.
On top of that, there are safety factors to consider. Garage doors are heavy and can move quickly if not handled correctly. Springs can break, cables can snap. Accidents are just about inevitable, putting you at risk of bodily injury or an unlucky vehicle of significant damage.
Professional garage door installers know how to handle the process quickly and safely.
Guaranteed Operability
Getting the door in place and on the tracks is one thing. What about the opening and closing mechanisms? Systems can vary depending on the type of door, type of garage, and specific security requirements.
If you want your home secure and the door opening and closing automatically with consistent reliability, you're better off having a professional handle the installation.
In addition to making sure everything is set up correctly, a professional garage door installation service usually comes with a warranty on both parts and service. If something were to go wrong, you're not on the hook for the extra expense of getting any problems sorted out.
You've got repair and replacement needs covered.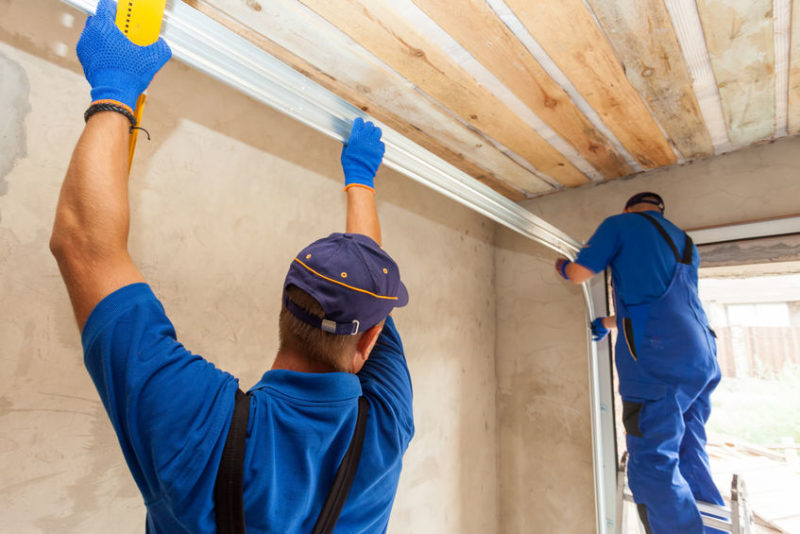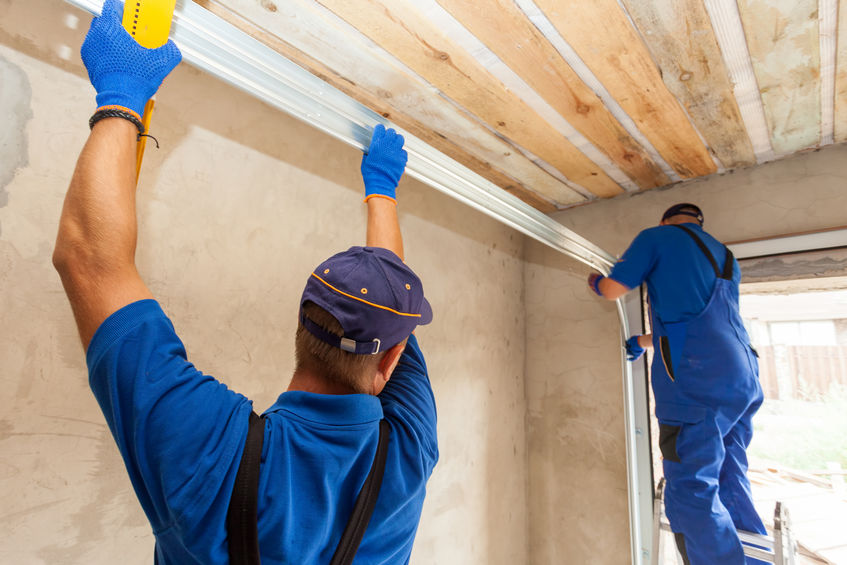 Choosing the Right Garage Door Professionals
Finding someone to install your garage door isn't difficult, but if you want to find the best team to handle your garage door needs, consider these questions:
How long they've been in business?
What types of garage doors do they install most often?
Do their repair and installation vehicles arrive fully equipped?
What is their service and repair policy?
Do they offer 24/7 emergency service?
Will they provide a free estimate for installation?
How long will it take to install your garage door?
Ask around your neighborhood for recommendations, or see if your usual contractor has any thoughts. Consult online service sites, then check reviews to see what past customers have had to say.
Call Hostetler & Askew Today
The experts at Hostetler & Askew Door stand ready to assist you in finding the best door for your needs.
Our trained professional staff is just a phone call away. Contact us today, 574.444.9700, with your garage door questions, and let us get you set up with the very best.