Garage Door Services in Goshen, Indiana
If you're looking for expert residential or commercial garage door services in Goshen, Indiana, you've found the right company in Hostetler & Askew Door. Whether you need our help selecting and installing a high-quality garage door, setting up a reliable garage door opener, or repairing virtually any brand of garage door or opener, we've got you covered.
Why You Should Choose Us
At Hostetler & Askew Door, quality customer service and expert installation are guaranteed. We serve the Goshen community with a full array of commercial and residential garage door services. No one ensures that your garage remains functional and accessible year-round like our team of experienced technicians. Goshen has trusted us with their homes and businesses for over 40 years, and so should you.
We provide free quotes at your convenience. Then, when your door is in a jam, we provide direct, prompt repair services to get you back in operation quickly. Plus, we work with the top garage door brands in the industry to guarantee you the best product and the best service. We even have detailed instruction manuals on hand for all brands if you're having programming problems or misplace your instruction manual. At Hostetler & Askew Door, we know quality service leads the way, so our customers always come first.
Expert Garage Door Repair Services in Goshen
If you own a business, especially one that deals with frequent shipments or deliveries, a properly functioning garage keeps you running at full service. If you're waiting on a slow garage door, that's time you'll never get back and business that you'll never recover. Likewise, if you frequently experience downtime due to a misaligned door or one that needs to be manually opened or closed, you're losing time and money. Our experienced technicians can diagnose a problem in minutes and have you back in operation for the long run and with minimal downtime.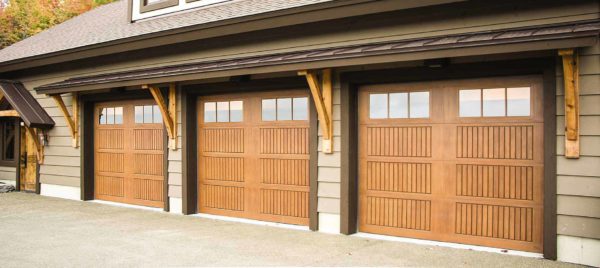 Garage doors play an even more critical role in our homes. They protect our family, safeguard our property, and act as a convenient way to get in and out of the house every day. However, nothing is suitable or safe about a malfunctioning garage door.
Here are a few signs that you need garage repair services today:
Grinding or rubbing noises when you open or close a garage door
Your garage door doesn't fully open or close
The response time is slow
The door frequently comes off of its tracks
An enormous banging or clanking sound is coming from your system
Contact Hostetler & Askew Door today for fast, professional service. We'll give you the peace of mind that comes with a secure home and a safe garage door. We service virtually every major brand, including Alister, Allstar, Craftsman, LiftMaster, Linear, Wayne Dalton, and more.
We Take Customer Satisfaction Seriously
When you've been in business for over 40 years, you learn what it takes to earn repeat customers and truly understand your clients. Our technicians have been trained to work on top brands and have all repair parts and equipment on hand to do your job as quickly as possible and get your garage door functioning without delay. After every repair or installation, we do a thorough safety inspection to ensure your door works smoothly and correctly.  Efficiency and safety are at the root of our products and services. Call us today, and we'll give you nothing less.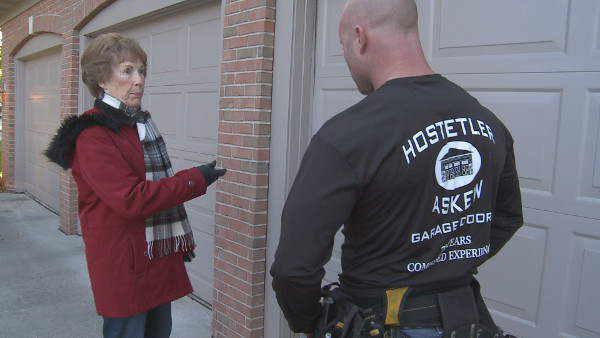 Reliable Garage Door Opener Installation
Are you tired of dealing with a delayed garage door opening or closing? Is your garage door opener not responding or giving you issues when you're trying to get out the door in the morning? Call us, and we'll be right over to repair or replace your garage door opener immediately. We are a LiftMaster dealer and carry a complete line of operators for residential and commercial use. So whether you need a belt or chain drive or a wall or ceiling mount, we've got you covered. If you're unsure what you need, a sales associate can walk you through your options to bring you the best deal on a safe, high-quality opener.
If you're looking for a commercial garage door operator, we have the best products in the business. A jackshaft-style commercial door operator is perfect for any industrial application. Doors that use this operator are balanced to be lifted manually during a power outage or an emergency. In addition, T-style trolley commercial door openers are suspended from the ceiling and used on sectional overhead doors with a standard lift.
If you need repairs, installation, or service for your garage door or opener, Hostetler & Askew is here for you today. Don't hesitate to contact us for excellent service.