Rewarding Career In Booming Industry
Are you on the path to a new career? If so, you might want to consider becoming a garage door technician. Millions of homes and businesses around the United States have garage doors, and they all need technicians to ensure those doors are moving, and their properties remain accessible. A garage door technician is an in-demand career that has the potential for tremendous growth in the future. Here are some reasons to consider this career path and to consider joining the team at Hostetler & Askew Door.
1. Great Pay Options
When considering a career, the amount you will earn is always an important consideration. While salary ranges vary, you will find that garage door technicians earn an excellent salary. People need these skilled professionals to keep their doors operational, and as such, they pay well. At Hostetler & Askew Door, we are dedicated to providing good financial incentives to our technicians so you can make a great career out of your work as a technician.
2. High Demand Career
Another perk of pursuing a career as a garage door technician is the high demand this career path brings. Garage doors existing every community around the country, and they are something most people need a professional to repair. When you pursue a career in this field, you can be almost sure that you will be in high demand.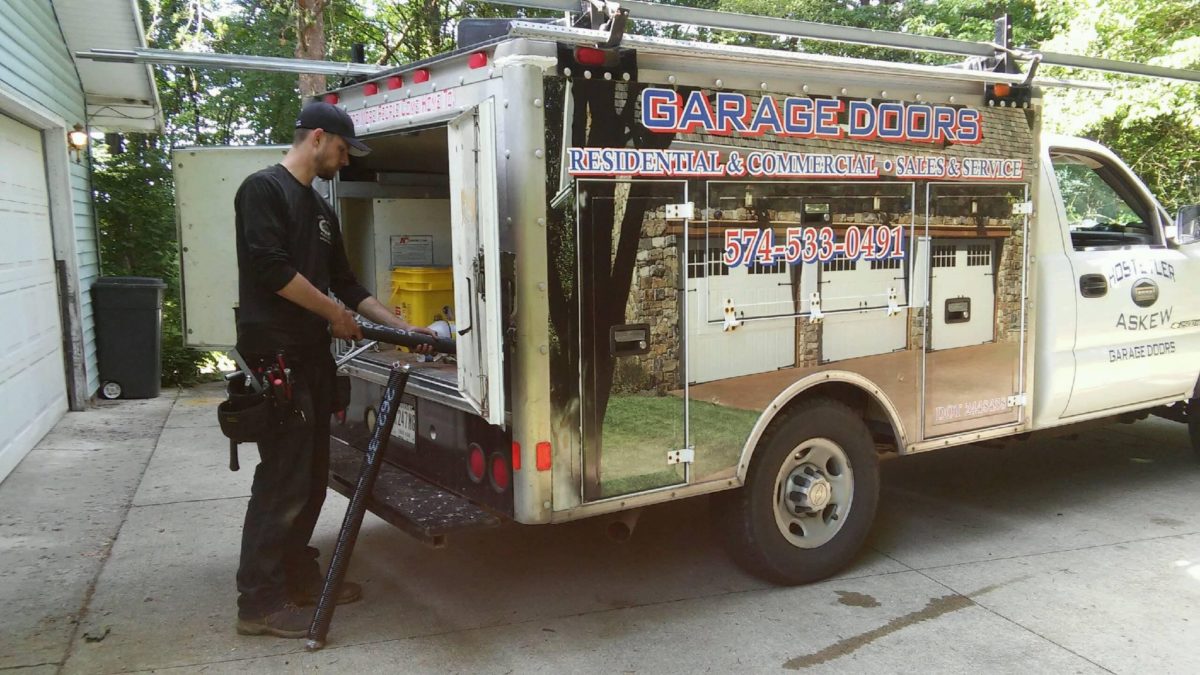 3. Varied Work Opportunities
When you work as a garage door technician, you not only have the opportunity to put your mechanical skills to work, but you also get to put your people skills to work. If you love working with your hands and putting problem-solving skills to work, you will feel fulfilled in this career. Every day is a new challenge as you must determine the source of garage door problems and find solutions for your customers.
This career also demands good interpersonal skills, which keeps it interesting. You will interact with different people each day, allowing you to explore how to best communicate with them. In addition, you'll work in multiple buildings, so you don't have to get bored of working in the exact location repeatedly. This structure keeps your work interesting.
4. Great People
When you become a garage door technician with Hostetler & Askew Door, you work with some of the best people in the industry. We hire only highly skilled and qualified technicians who love what they do. As a result, you can go to work each day knowing you have a team behind you that is just as passionate about their work and ready to help you succeed together.
Explore Career Opportunities with Hostetler & Askew Door
Hostetler & Askew Door is a dedicated team of qualified professionals ready to help you on the path toward your career. We are looking for skilled and knowledgeable technicians, and we can give you the tools to find success in this varied and potentially lucrative career.
Reach out today to learn more about joining our growing team and starting your career as a garage door technician.