At Hostetler Door, we don't just do residential properties. We are the Michiana area's only resource needed for garage doors and garage door openers. In addition to our residential services, we are pleased to offer a full list of commercial garage door services. Whether you manage a dock, warehouse, storefront, or other commercial business, you can trust our garage door pros to keep your doors and openers functioning as they should.
Benefits of Rolling Metal Doors for Your Business
Businesses in the Goshen and Michiana areas have two basic options for garage doors: rolling steel and section doors. Of these, rolling steel doors are the better choice.
Unlike section doors that have multiple moving parts that can accumulate debris, rolling steel doors are made from a curtain of heavy gauge steel. With fewer moving parts, they roll up and down more smoothly, take up less space on your property, and are easier to repair. They're also entirely secure.
If you are looking for a new garage door for your warehouse or industrial space, talk to Hostetler Door about the benefits of installing a rolling steel option.
Keep Your Rolling Steel Doors in Good Repair
If you have rolling steel doors in your business, it's easy to forget about them, until you have a problem. Keep those doors rolling well with help from Hostetler Door. Our team is here to keep your door opening properly, so you can continue to run your business effectively.
Whether you have a door that won't open, have suffered collision damage to the door, or are having trouble with the opening system, Hostetler Door can be there quickly. Our knowledgeable team can get to the bottom of the problem and provide an exact solution that will get things back in full operation quickly. Give us a call at the first sign of commercial garage door problems for prompt service.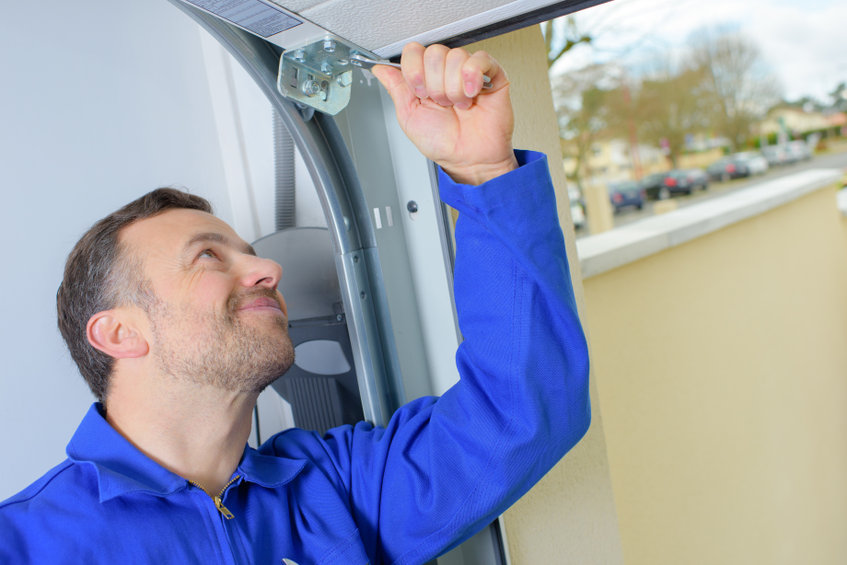 Brands We Service
Hostetler Door is proud to stand behind the following commercial and rolling garage door brands:
Amarr
Safe-Way
Wayne Dalton
Each of these companies has built a solid reputation for the quality of its rolling metal doors and commercial garage door products. If your garage door is from a different brand, our team will be happy to take a look to see if we can help resolve your problem.
Schedule Commercial Garage Door Installation or Repair in Michiana Today
If you need a new commercial garage door, the team at Hostetler Door is here to assist. Reach out today to get a free quote for rolling steel garage door installation, or contact us to discuss your repair need. Let our garage door experts keep your business accessible and functional with a working, secure, and attractive commercial garage door.