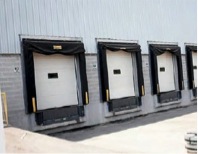 Polyurethane Insulated Model 717
Long Service Life & Savings
Choose the overhead door that works as hard as you do. Safe-Way Door's polyurethane insulated commercial doors are constructed with durable galvanized steel and heavy-duty hardware to ensure a long service life. Plus the environmentally safe polyurethane foam and sealed thermal break provide excellent insulating value that enables you to save on heating and cooling costs.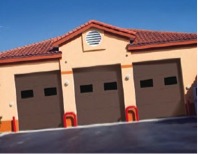 Polystyrene Insulated Sandwich Door Model 270
Versatility and Durability
Safe-Way's option in an expanded polystyrene insulated door with steel skins inside and out provides durability and versatility with multiple color and window options typically not available in commercial applications. Whether you need doors for an industrial warehouse facility or for a pole barn, this product fits the bill.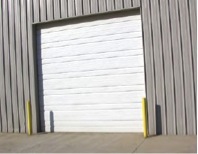 240 & 260 Uninsulated 241, 242, 243, 261 & 262 Insulated
Hard Working Quality
Make a sensible investment in your business with Safe-Way Commercial Overhead Doors. These hard working doors are built with heavy-duty hardware and durable materials to provide years of maximum security, strength, and low-maintenance operation. They also come with a variety of track options and window configurations to fit your business. F
Top Brands
We work with the industry's top garage door brands, including:
Contact Hostetler & Askew for great service and reasonable prices.
Only takes a few seconds!