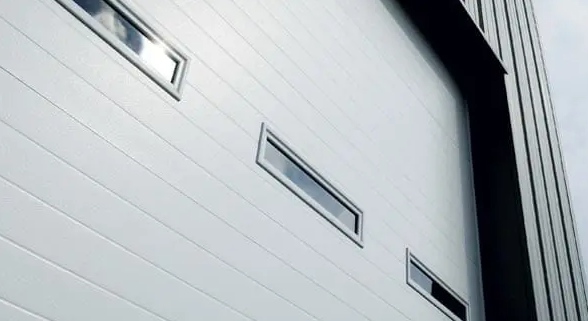 Model 1000
The Model 1000 features heavy-duty solid steel construction. Two tough steel skins and Amarr's 4-step insulation system make the Model 1000 a strong and durable door. The outer skin is made from 24-gauge steel and features a stucco embossment with shallow ribs. The interior skin utilizes 27-gauge steel with stucco embossment. Amarr's 4-step insulation system includes tongue and groove construction, CFC-free polystyrene insulation, weather-stripping, and a thermal break that provides a strong barrier from extreme heat and cold. The Model 1000 features heavy-duty hardware for a smooth operation and is available with two window options and in colors White, Sand-tone, and Commercial Brown.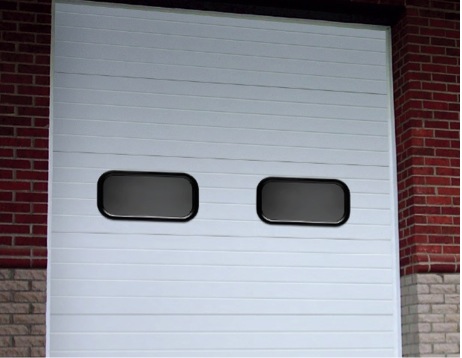 SECTIONAL DOORS MODELS 2720/2700/1350
The Model 2720, 2700, and the 1350 are Amarr's top-of-the-line high R-Value Doors. Constructed using 2" or 1-3/8" foamed-in-place polyurethane insulation which creates a strong monolithic panel that is energy efficient. The Model 2720 has a 20-gauge steel front skin that provides a perfect option for heavy industrial applications.
Each model is secured with standard 14-gauge, galvanized steel hinges. The interior skin of each section has two continuous horizontal 20-gauge reinforcing strips. The section joint is thermally broken and chemically bonded with a pressure-sensitive adhesive sealant. An EPDM rubber weather seal further enhances the performance of the joint.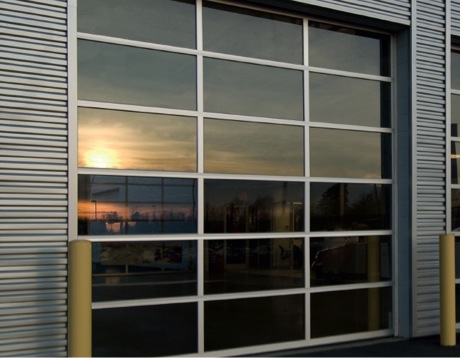 SECTIONAL DOORS MODELS 3500/3550
Amarr's aluminum doors are constructed of 2″ thick extruded aluminum rails and stiles and can be fitted with solid aluminum panels or a variety of full-view glass options. Perfect for automotive showrooms and repair centers, service stations, car washes, fire houses, restaurants, and sports complexes; our aluminum doors create a clean style for any facility. These doors can be mounted stationary or operative as a stylish alternative for al fresco situations.
The ClearView Aluminum Strut System provides added strength and durability to larger Model 3550 door sizes up to 24′ 2″, without restricting the viewing area.
Top Brands
We work with the industry's top garage door brands, including:
Contact Hostetler & Askew for great service and reasonable prices.
Only takes a few seconds!