The operators listed are just a few of what we offer. We are a LiftMaster dealer and carry a full line of Commercial & Residential operators. Including, but not limited to belt or chain drive, as well as wall or ceiling mount. Call today to speak with a sales associate to discuss your many options.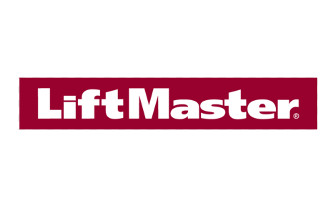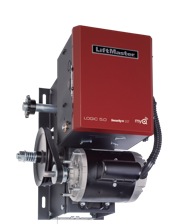 Logic 5.0 – The Next Generation of Commercial Door Operators
Jackshaft (J) style commercial door operators are optimal for industrial applications. Doors used with this operator should be balanced with the ability to be manually lifted by hand in an emergency or power outage. The operators are typically mounted to the wall when used with smaller sectional overhead doors with a vertical or high lift and mounted to the wall or the front of the hood when used with rolling doors and grilles. J operators are attached to the door jackshaft to indirectly drive the door.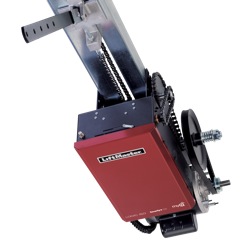 T-style Trolley
T-style trolley commercial door operators are optimal for general industrial applications. Suspended from the ceiling, the operators are used on sectional overhead doors with standard lift. T operators are directly attached to drive and control the door.
Top Brands
We collaborate with premier garage door brands in the industry. Our partnership with these distinguished providers ensures our customers receive the best products available. This alignment allows us to deliver unrivaled quality and variety in our offerings.
Contact Hostetler & Askew for great service and reasonable prices.
Get a complimentary, no-obligation estimate from Hostetler & Askew now!