These are no ordinary garage doors. Style. safety. variety Built for performance and affordability, Wayne Dalton doors offer robust features with a variety of options at affordable prices, adding style and curb appeal to your home. Chosen by homeowners for their insulating value, durability, style and safety features.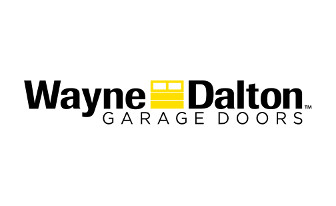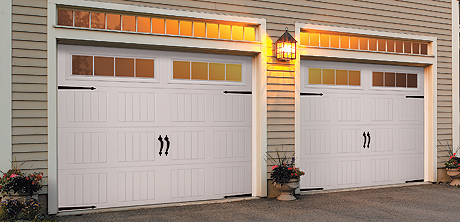 Model 9100
3-layer construction steel-polyurethane-Toughguard™ backer
R-9* foamed-in-place polyurethanes
6 factory-finish colors
wind load models Yes
Limited Lifetime Warranty
Model 9600
3-layer construction steel-polyurethane-steel
R-11* foamed-in-place polyurethanes
6 factory-finish colors
wind load models
Limited Lifetime Warranty
Models 9100 and 9600 come with foamed in place polyurethane insulation with an R-value* of 9 for Model 9100 and R-value of 11 for Model 9600. Insulation can improve your home's thermal efficiency, reduce street noise and make the door operate more quietly. Door panels are engineered with pinch-resistant design to prevent finger injuries while the door is closing. The TorqueMaster® Plus counterbalance system seals springs safely inside a steel tube to prevent accidental release of tension that could cause injury. TorqueMaster® Plus features anti-drop safety technology. Tamper-resistant safety bottom brackets help avoid possible injury by preventing inadvertent loosening when the counterbalance cables are still under tension. Wayne Dalton doors feature horizontal integral struts at the top and bottom of door sections which adds rigidity and strength for long life and smooth operation. Models 9100 and 9600 are available with structural reinforcements for use in coastal regions. They meet wind load requirements of the International Building Code, Florida Building Code and Texas Dept. of Insurance. Ranch panel, Almond finish with Prairie ll windows *Wayne Dalton uses a calculated door section R-value for our insulated doors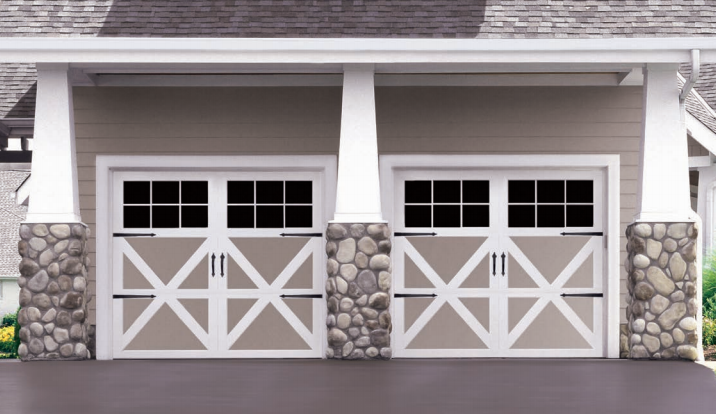 Model 9700
R-10* Polyurethane Insulation
Pinch-Resistant Panels
Lifetime Limited Warranty
Door Construction
You select the windows and trim options you want to customize your door's looks.
Dozens of design combinations to choose from.
Embossed, high tensile steel panels give the look of wood with the strength of steel.
Two-coat, baked-on polyester finish is virtually maintenance free. This finish also makes an excellent base if you repaint to match the existing exterior colors of your home.
The foamed-in-place polyurethane insulation is chemically bonded to each steel section, creating a structure with higher strength and dent resistance.
Heavy-gauge steel wraparound end caps trim-out door edges for better appearance, improved strength and to protect the foamed-in-place polyurethane insulation from damage.
Wind load models available.
The polyurethane foam is CFC-11-free, so it's environmentally friendly.
Sound-absorbing insulation makes the door operate quieter and eliminates wind-rattling.
Hot-dipped galvanized vertical supports add strength and durability.
Attractive, low-profile hinges provide maximum strength between sections and add stability compared with ordinary vertical hinges. Hinges are factory-installed for proper alignment and smoother door operation.
Bulb-shaped bottom seal remains flexible even in extreme cold to help keep the bad weather outside.
SilentGlide™ rollers with nylon tires and solid steel shafts provide years of smooth, quiet, dependable service.
An insulated garage door improves thermal efficiency and makes your house more green.
Top Brands
We work with the industry's top garage door brands, including:
Contact Hostetler & Askew for great service and reasonable prices.
Only takes a few seconds!