If your business deals with a lot of loading and unloading of materials, it's crucial to have the right kind of dock leveler to make sure your loading dock is as safe and functional as possible. The proper loading dock leveler can make every shipment simpler, prevent the damaging of valuable inventory, and keep your workers safe. We take a look at the most popular types of loading dock levelers to help you deice which one is best for your business:
Popular Types of Dock Levelers
Mechanical Dock Levelers
Simple to operate and durable, a mechanical dock leveler does not require any electric power to operate. Using a simple chain operation, these levelers are an excellent choice for most applications. As a bonus, mechanical dock levelers are also extremely budget-friendly.
Hydraulic Dock Levelers
These dock levelers are durable and perfect for high traffic, heavy load conditions. Most come with push-button control features that allow for more effortless loading and unloading, putting less of a strain on both employees and load items. Hydraulic dock levels tend to require less maintenance than most mechanical levelers.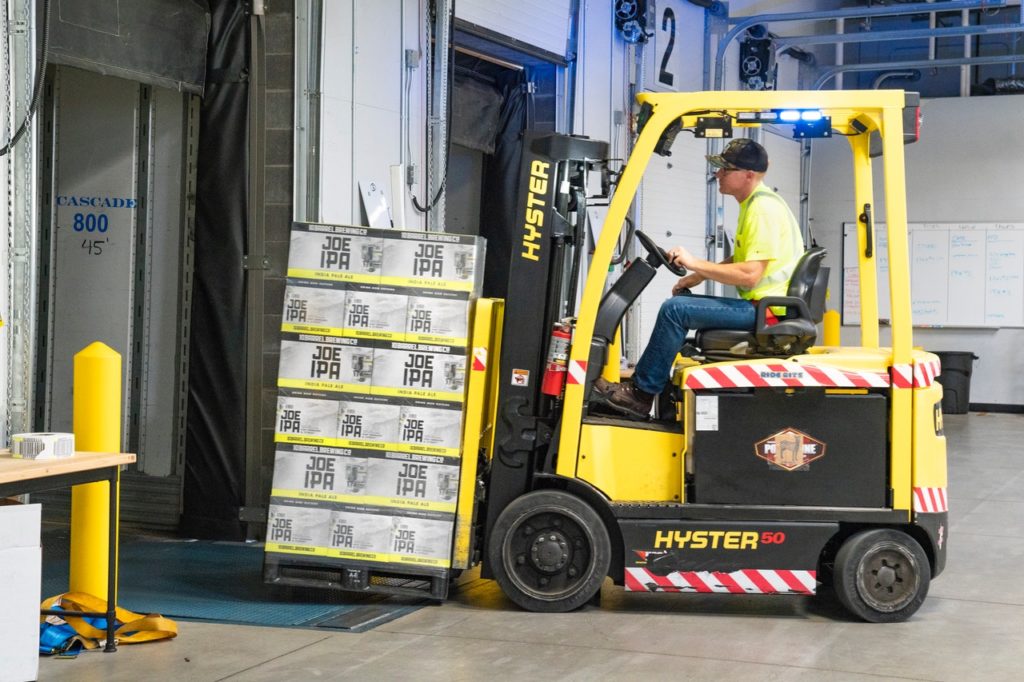 Edge-of-Dock Levelers
Edge-of-dock levelers are better suited for standard height trailers as they are designed to mount to the edge of a loading dock instead of being pit-installed. This gives them a lesser range of services. On the plus side, however, they are very affordable, simple to install, and boast superior safety levels compared to dock plates.
Vertical Dock Levelers
Vertical dock levelers are designed with climate-controlled environments in mind and for applications that require elevated levels of cleanliness. Controlled through hydraulic means, these dock levelers provide a full seal when placed in their vertical position, thus minimizing energy loss and keeping dust, debris, and pests at bay.
Air Dock Levelers
For situations involving extreme temperatures, caustic substances, heavy use, and other harsh conditions, air dock levelers perform both safely and efficiently. Using an air-powered system to raise and lower the platform, they're a popular alternative to oil-powered models.
Things to Consider When Deciding On a Dock Leveler
You have many choices when it comes to selecting a loading dock leveler. Before coming to a decision, consider these three points:
In addition to purchasing and installation, how much will maintenance costs run you?
What sort of vehicles will be accessing your loading bay, and with what frequency? What loading capacities are you expected to meet? And considering the needs of your specific business, how reliable is the type of dock leveler you're considering. Does it fit your needs for stability, strength, quality, and design? Would another dock leveler be a better choice for you?
How safe is your choice? Safety should always be number one. When looking at your options for a dock leveler, take a look at what safety features they include.
If you're still unsure what the best choice is for you, consider checking with an experienced material handling expert to help you find the best dock leveler for your business. Contact us today for a free consultation!